Some people have been led to believe that for beauty products to be effective, they need to be expensive. However, many experts dispute this common belief, saying that most beauty products can be worth the purchase irrespective of their brand or price, as long as they make use of the right ingredients. But working on a budget when in search of the best beauty products can be a bit of a challenge. If you're struggling to find the best purchases to add to your beauty arsenal without having to break the bank, these 10 products combine a reasonable price and unrivaled effectiveness which make them the perfect beauty bargains.
Exfoliating Cleanser – To get rid of dead cells on the surface of skin as well as accumulated dirt, grime, and oil, it's imperative that you invest in a good exfoliating cleanser. Among the best picks is the Micro Polish Cleanser from REN which retails for just $30.
Petroleum Jelly – You've probably already had this in your bathroom for years, not knowing why or how. But petroleum jelly can be used for a plethora of different purposes such as hydrating, moisturizing, and even nourishing. Retail price? Just $10.
Primer – This dries to a matte finish to protect skin and allow seamless makeup application. They're available at supermarkets and grocery stores, at just around $40.
Face Brush – Exfoliating and massaging skin is what this makeup kit essential does best. The Revlon Skin Renewal Cleansing system face brush retails for just $19.99.
Moisturizer – Deeply nourishing dried and cracked skin, a moisturizer is your go to product for skin irritations and flaking for fast and easy resolution. Get yours for just $44.
Lip Scrub – Having trouble applying lipstick to your cracked lips? Soften lips and get rid of flaky bits of skin with a sugar-based lip scrub. This will set you back no more than just $24.
Facial Wipes – Always on the go? Keep a pack of exfoliating facial wipes in your bag at all times so you can wipe away residual oil and dirt for a fresh clean look all day long. At just $5 a pack, there's no harm in hoarding.
Cleansing Water Spray – It can be tough to stay cool when you're out and about. If your skin is the kind that needs to be constantly cooled down to avoid overproduction of oil, be sure to have a cleansing and cooling water spray in handy. The best formulations retail at just $30 a bottle.
Topical Repair Pads – Prevent wrinkles, fight blemishes, and heal acne wounds and scars with topical repair pads drenched in the perfect aloe formulation. At just $42 per container, you'll always have a pad in handy for skin treatments throughout the day.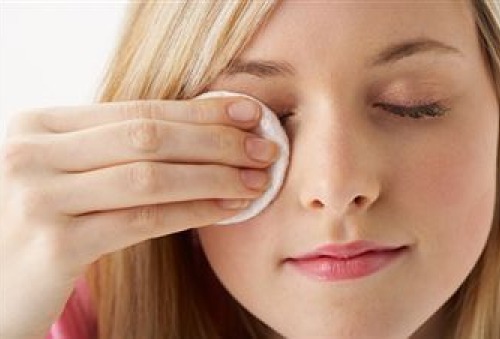 Makeup Remover – At the end of the day, your face deserves nothing more than to be cleansed of any filth, grime, or oil that may have accumulated while you were out. Be sure to choose the best makeup remover to thoroughly wipe away any makeup you may have used, and then wash your face with warm water to soothe your skin. How much does makeup remover cost? Anywhere from $10 to $40, depending on the brand you choose.
You can amp up your beauty bag with just $50, as long as you choose the right products. Look for these beauty bargains at your local boutique or buy them online to make the best of your skincare routine.